Earlier this week, in celebrating World Doula Week, we shared with you the Top 5 Reasons To Consider A Doula for Your Birth.   However, what's equally as important as support during labor and delivery is support for you postpartum.  We're excited to have this guest post from Cynthia Mesh, a postpartum doula and childbirth educator, who shares why expecting parents should create a postpartum support plan, in addition to a birth plan.
It takes a village to raise a child.  And that village is needed from Day 1. 
Here are two questions I ask of expecting parents in my childbirth education classes: "How many of you like to ask for help?" and "How many of you like to accept help?" In this age of self-reliance and spread-out families, most expecting parents acknowledge that asking for help may not be their biggest strength. We nod our head when someone tells us, "It takes a village to raise a child." But who would predict that this might mean starting at DAY ONE? Over the course of the last five years working in perinatal women's health as a birth and postpartum doula and childbirth educator, I believe more strongly every day that we need to re-institute some sort of "lying-in" period for new moms. It's not because new moms aren't strong, and it's not because we want to relegate new moms to the home. It's because new moms need support, companionship, a non-judgmental ear, and tender care as they heal from pregnancy and birth and enter into this joyful, yet often vulnerable new phase of life. Partners and extended family may provide some of this support, but we often live far from extended family and many partners must return to work immediately after baby's birth, leaving mom home alone with a newborn and a potentially very isolating experience.
A new movement is underway to help women and families anticipate their needs in the postpartum period, the first few weeks through baby's fourth trimester (3 months after birth). As we have encouraged women to make birth plans to clarify and communicate their values and preferences to their care providers, we are beginning to suggest that moms and partners also create a postpartum plan. This plan helps to determine who will take care of mom, who will attend to baby, and who will manage household tasks after baby comes home.
Many people have heard of birth or labor doulas, but "postpartum doula" is not yet a household term. The postpartum doula cares for the entire family, hoping to work herself out of a job sooner rather than later. Whether after a few days, weeks, or months, the postpartum doula strives to leave the new family better prepared to continue their journey with the inner strength and newfound rhythms that emerge in a supported, loving postpartum environment.
I have been extremely fortunate to provide childbirth education and doula support for hundreds of families. When I arrive at a new mom's home to provide postpartum care, I do many things in the course of a session, from observing and giving tips on breastfeeding, to caring for baby so mom can shower or nap, to cooking nourishing meals for mom and family members. There is nothing quite like seeing the relief on a new mom's face when I comfort her baby while she gets a much-needed nap. Or the joy of a partner returning home from work to find mom happy and confident in her own instincts for baby and self-care.  One of my greatest postpartum joys was caring for newborn twins overnight, bringing them to mom for breastfeeding, then whisking them away again to change and cuddle them while mom went right back to sleep after each nursing session.
Now, to find a postpartum doula.  Here are some of my favorite resources and suggestions:
DONA International, an organization that provides training and support for professional birth and postpartum doulas, offers a free template to help you in your postpartum planning.
Doulamatch.net provides a nationwide search tool to locate doulas in your area.  Most doulas offer a free, initial consultation, and many have sliding scale fees to suit the needs of most any family.
The American Pregnancy Association offers a FAQ about postpartum doula care.
Ask your midwifery, OB, and pediatricians offices.  They most likely will have lists of local postpartum doulas available.
Doulas-in-training are often available at a reduced rate or even as volunteers while they gain experience toward completion of their training program.
Check with your local family network, religious institutions, midwifery and hospital-based practices, and maternity educators to create a list of all the people and places ready to help in the early postpartum period, especially in baby's first weeks and months of life.
My biggest advice to expecting parents: Embrace a new you who asks for and receives help with the deep knowledge that you will need it, you deserve it, your baby deserves it, and it truly takes a village, even from DAY ONE.
 About Cynthia Mesh, PhD, MPH, CD, CCCE, Postpartum Doula & Childbirth Educator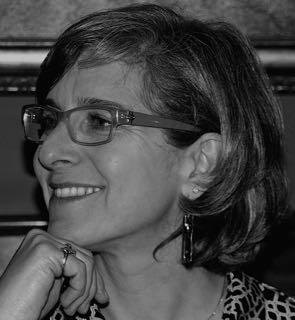 Cynthia trained as a birth doula with certified professional midwife and expert doula, Michelle L'Esperance of Warm Welcome Birth in Massachusetts. She trained as a childbirth educator with CAPPA, a professional childbirth and doula organization. Since joining the ranks of birth professionals in 2010, she has attended 46 births as a doula in hospitals throughout metro Boston, taught hundreds of expecting parents in childbirth education classes at Mt. Auburn and Winchester Hospitals and privately, and has served many families in the postpartum period, including caring for twins and moms with significant perinatal mood disorders. In addition to her training and experience in the birth world, Cynthia received a Master of Public Health from the Harvard School of Public Health, concentrating on maternal and family health, global health, and bioethics. From her earliest career as a university professor, Cynthia has focused on mentoring, advising, life coaching, and teaching, providing caring and open-hearted support for each individual to find their own path on life's always changing journey.   For more information about Cynthia, or if you live in the Boston area and are interested in Cynthia's services as a postpartum doula, visit http://doulamatch.net/profile/3234/cynthia-mesh.